HENRIK COLDING-JØRGENSEN:
DU SOM BAR VOR SKYLD (1979)
for treble choir SMA a cappella. Danish text, Agnus Dei version.
Manuscript (or FUK KorNyt 1981/1).
Copyright ã 1979 H. Colding-Jorgensen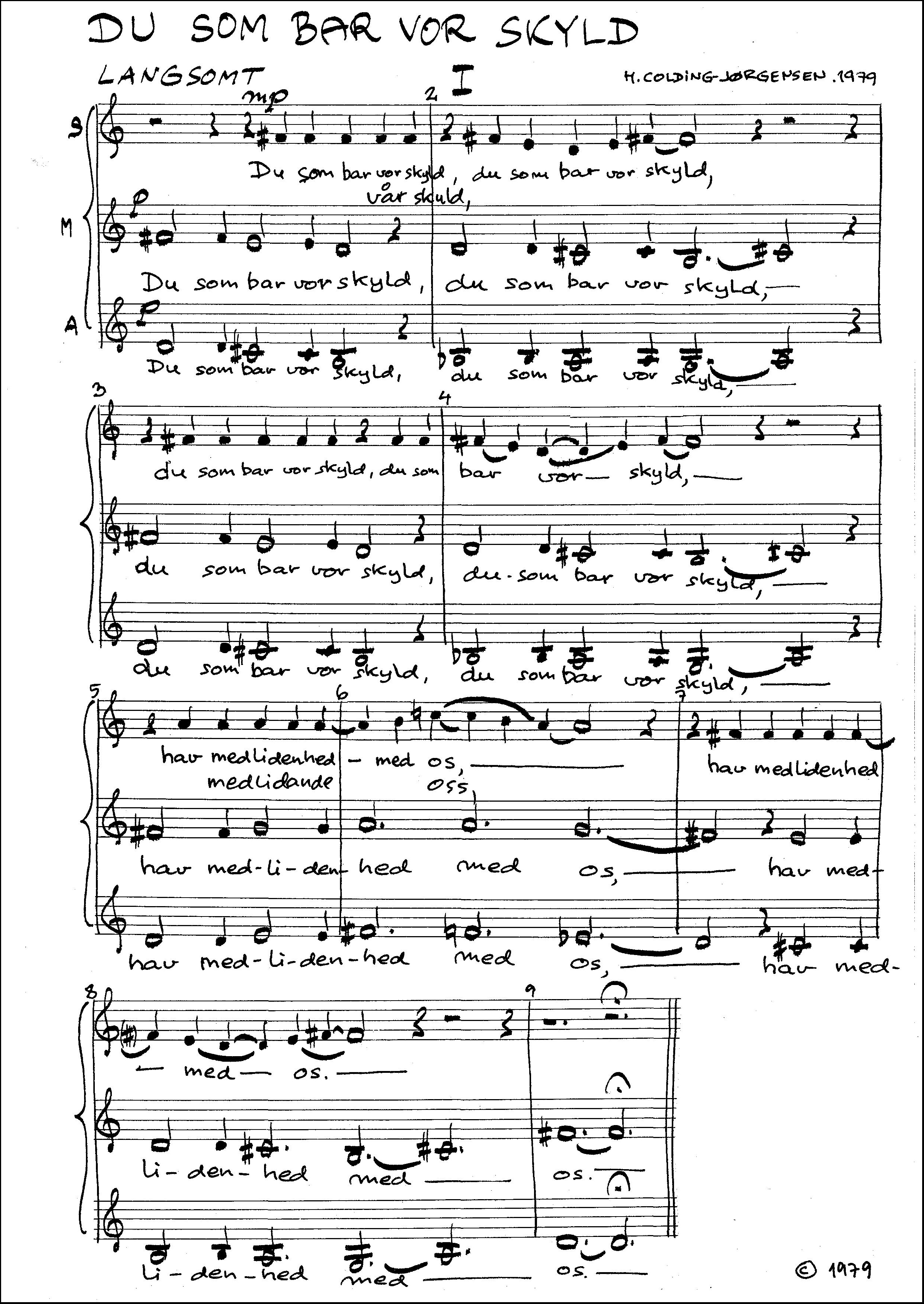 P.1
SCORE:   Fullsize a4 score (pdf)
Audio of movement I and II from casseette recording
from the Summer Concert 15 June 2003 in Hundige Church.
(Movement III was disturbed by a very violent coughing)
Hundige-Kildebronde Girl Choir and H. Colding-Jorgensen.
- o -