Henrik Colding-Jorgensen: "Discourse With Time"
Audio moments from a studio registration made 13 June 1996.
The live performance took place in Brondby at The Western Rampart ("Vestvolden") in the Peace Powder Magazine ("Fredskrudtmagasin") and on various places nearby on the rampart, on 15, 21 and 23 June 1996.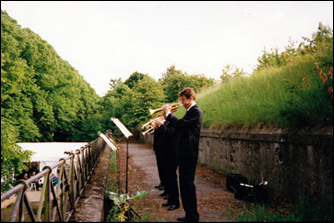 Each performance was introduced with Signal Vestvolden
played from the balcony of the magazine
Discourse With Time
INSTRUMENTATION: Flute (C and alto G), Clarinet (Bb and basso Bb), Saxophone (alto Eb and baritone Eb), Trombone, Cello and Percussion.
Audio moments:
1. Spiral. All instruments. (Fl.C - Cl Bb - Sax Eb - Tbn - Vcl - Perc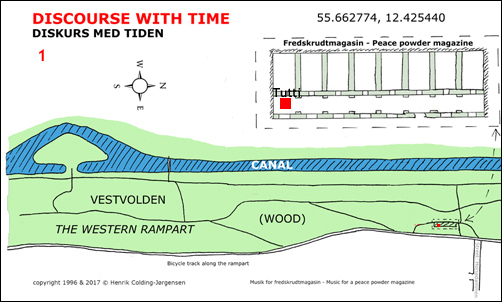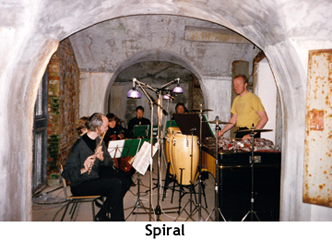 2. Spiral.  (Cl Bb - Vcl - Perc) Arm 1 (Tbn)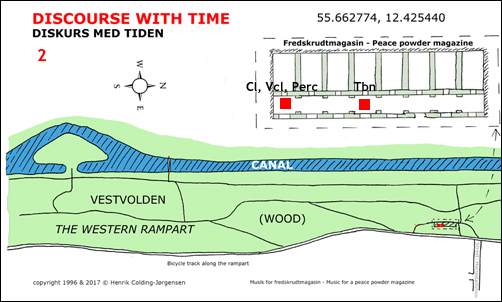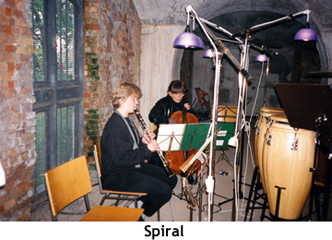 3. Spiral (Cl Bb - Vcl) Arm 3 (Perc) Surface (Fl. alto G)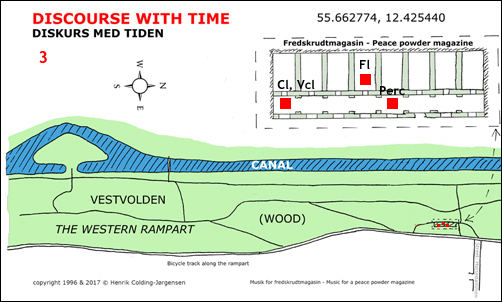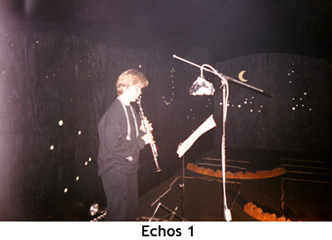 4. Surface (Fl. alto G) Echos 1 (Clar Bb) // Time Plateau (Tbn)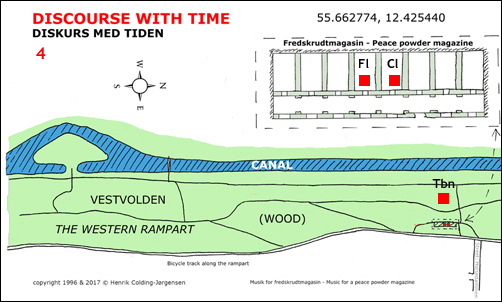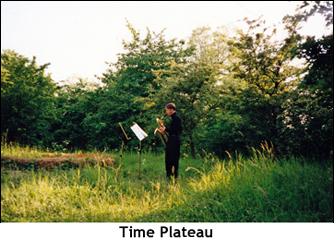 5. Echos 1 (Clar.Bb) Hot Heat 1 (Vcl) // Time Plateau (Tbn, Sax bar.Eb)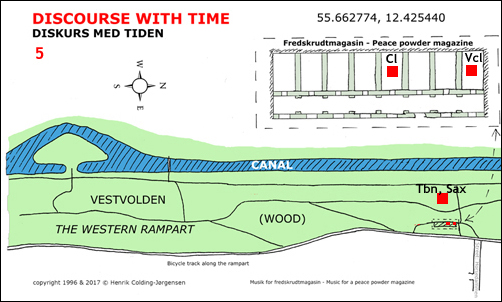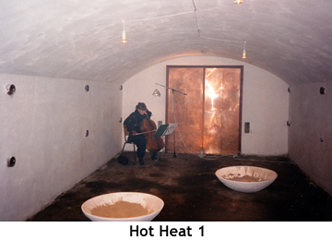 6. Echos 1 (Clar.Bb) Hot Heat 1 (Vcl) Inside (Fl.alto G) // Through the looking glass (Perc.)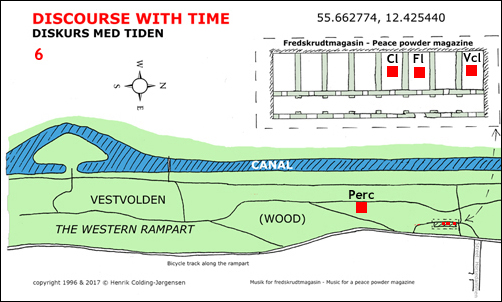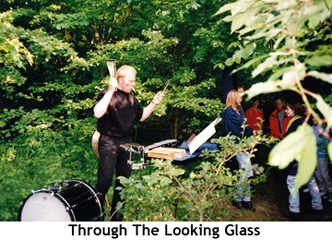 7. Inside (Fl.alto G) // Forest of tales (Tbn)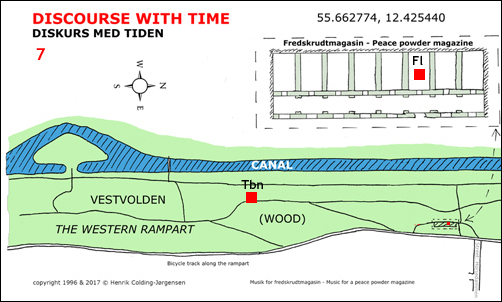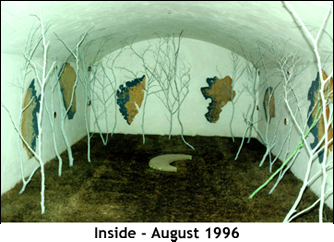 8. Inside (Fl.alto G) Echos 2 (Vcl) // Forest of tales (Tbn)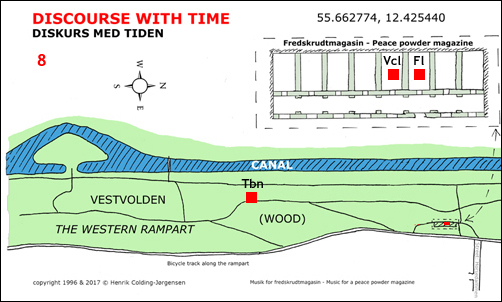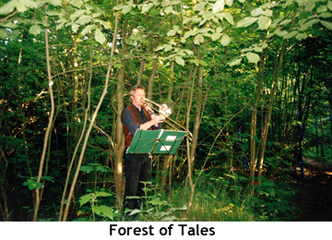 9. Inside (Clar Bb basso) Echos 2 (Vcl) Cold Cold (Fl. C) // Forest of tales (Tbn) The Tree (Sax Eb bar)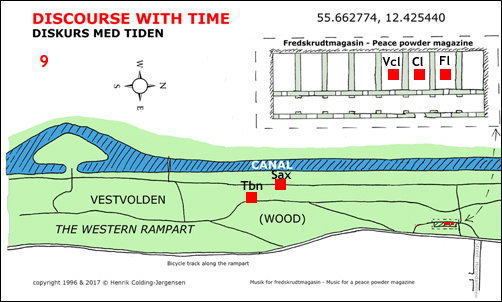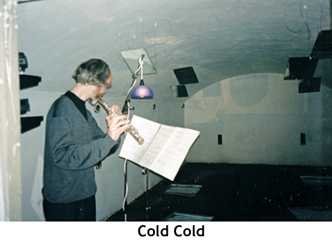 10.  Cold Cold (Fl. C) // Forest of tales (Tbn) Stamp (Perc.)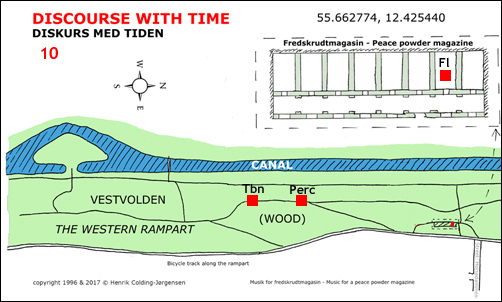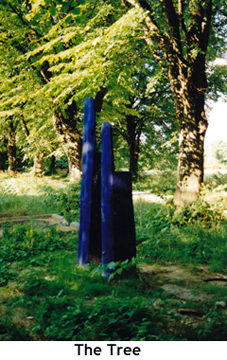 11. Cold Cold (Fl. C) Lost (Vcl) // Forest of tales (Tbn) Lullaby for Eisenhans (Sax Bb bar)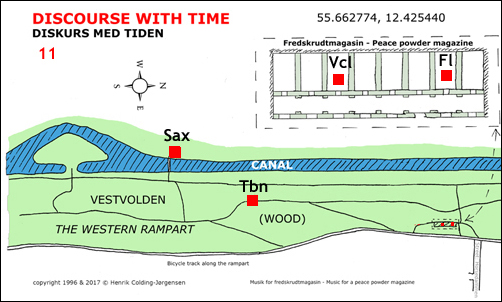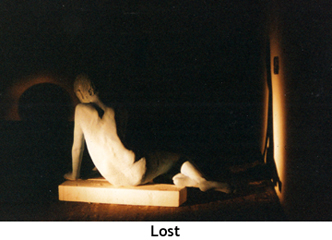 12. Lost (Vcl) Hot Heat 2 (Clar Bb basso) // Lullaby for Eisenhans (Sax Bb bar) Well (Perc.)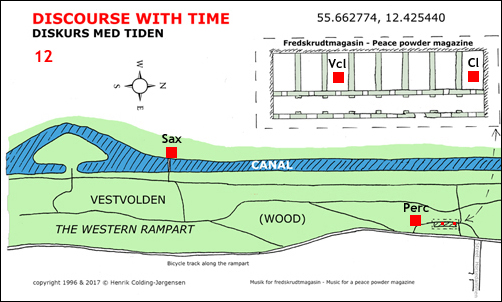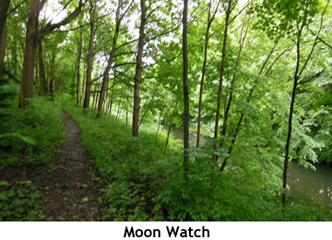 13. Lost (Vcl) Open (Fl.C) // Lullaby for Eisenhans (Sax Bb bar) Well (Perc.) Moon Watch (Tbn)