Henrik Colding-Jorgensen:
7 Intermezzi + 1 Interludium
For organ solo, 2006. Manus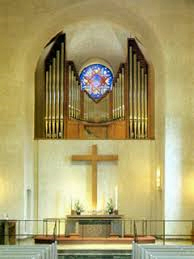 First performed by the composer at St. Johannes Church, Herning, 6 November 2006.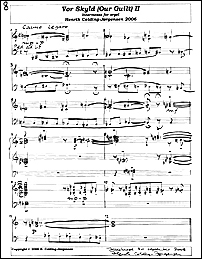 (Page 8)
Score (all movements):    Fullsize     Format a4
7 Intermezzi + 1 Interludium
Total dur: Ca. 15'
Movements:
Recordings
O Herlighed, som ingen ved

Vor Skyld I

I Mørke og I Ensomhed

Vor Skyld II

Når ingen her mig hjælpe kan

Vor Skyld III

Livet tilgivet

Müde Herzen

O Glory, that no one knows

Our Guilt I

In Darkness and in Loneliness

Our Guilt II

When nobody can help me here

Our Guilt III

Life forgiven

Tired hearts
Autograf 2006
Herning
"Müde Herzen" (Tired Hearts) is also printed in "Dansk Orgelmusik II" Kirkemusikforlaget 2010.