Henrik Colding-Jørgensen
Choral music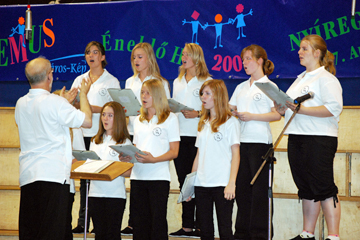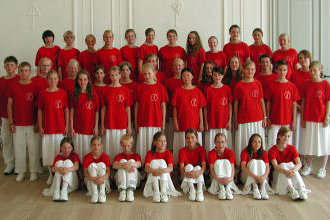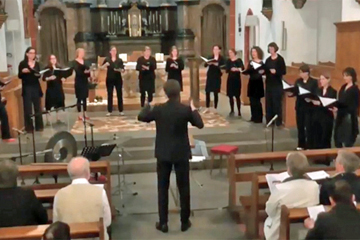 Non ricordare più (2015) f. SSAA/SMA a cappella. Parole: Italiano. Isaìa 43, 18-19 (Traduzione 1927). Commission: Für die Pfarrei St. Martin Bingen anlässlich der 600-Jahr-Feier ihrer Basilika und den Chor "Clara Voce". First performance Bingen, May 22, 2015 in Basilika St. Martin by "Clara Voce" and Regionalkantor Alexander Müller. Manus
If you will, remember (2015) f. SMA a cappella. Text: English. Christina Giorgina Rossetti. ca. 4'. Manus
Maria am rosenhag (2012) f. SMA a cappella. Text: Deutsch. Martin Boelitz. 4'. Manus
Diptychon (2011) 2 movements: Eloi f. SA + violin, Clamavi f. SMA + violin. Text in ancient Aramaic and Latin. First performed by Kildebronde Girl Choir and violinist Piotr Gasior, directed by the composer. Ed. Schott Music 2015. See information page for more information.
   1. My Love (2009) f. SSAA a. c. Text: Robert Burns. First performed Lyngsaa, March 21, 2010. Manus
   2. Poème d'Amour (2010) f. SSAA a cappella. Text: Alfred Musset. Manus
   3. Zwei Verliebte Seelen (2009) f. SSAA a cappella. Text from Des Knaben Wunderhorn. Manus
Pelican Choir f. SS+AA+SS+AA a cappella, 2007. 2'-3'. Text: Edward Lear: From "The Pelican Chorus". First performed Seattle 2008. Manus
In The Whale f. SSAA a cappella, 2007. 8'. Three movements. Texts from The Bible: The Book of Jonah. Manus
   I. A Great Whale to swallow up Jonah
   II. Jonah Struggling to get out of the whale
   III. You Have Brought Up My Life
Angst f. SMA, obo and stringquartet, 2004. Ed. EDITION-S 2004. Tekst: H. C. Andersen. Danish. 10'30"
   See the score: Full score here; version for obo, choir and organ here.
OSANNA! f. SSAA a.c., 2003. Ed. EDITION-S 2004. 2'. Dedicated to the choir director Bente Colding-Jørgensen and the Childrens Choir of the The Royal Academy of Music. See the score here.
4 British Songs, f. Female Youth Choir, 1997, 10'.(SSMMAA with divisi and solos). English. Manus
Gloria Halleluja, f. 3-part speaking choir a cappella, 1988. Uropf. 19.6.1988 Fredens Kirke, Odense, 5'. Ed. Egtved. c/o Edition Wilhelm Hansen, Copenhagen. Latin.
Og han viste mig en flod med livets vand, (And he showed me a river with the water of Life) f. SMA a.c., 1979 & 1985. Prem. Uppsala, 1 March 1987, 5'. Dedicated Uppsala Domkyrkas Koralkör and Lars Angerdal. Manus.
Ave Maria, (Hil dig, Maria) f. unis. choir, 1977. Uropf. Hundige Kirke 27.3.1977, 2'. Latin and Danish. With intermezzo for solo oboe. Ed.DanMus c/o www.nodehandleren.dk - See review in Church Music Quarterly March 2009
Mixed voices (selection):
Kyrie Agnus Dei, f. SSATTBB a.c., 2002, 6'. Commission from The Danish State Art Foundation. Latin. Manus
Introitus Psalmus 117, f. SATB a c., 2000. 2½'. Latin. Dedicated the Norwegian composer Knut Nystedt. Manus
> See longlist of choral compositions <